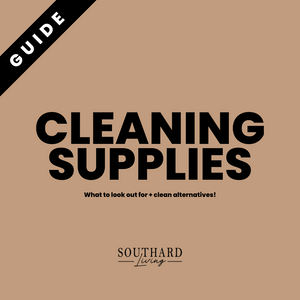 Let's clean our homes with something clean! Oh, the irony. 
In this guide I breakdown what ingredients to avoid and give you a comprehensive list of safe brands and the products they have to offer that will clean your kitchen, bathroom, toilets, glass, floor, furniture, etc. 
There a couple of great cost-effective all purpose options for those on a budget as well as a few brands that offer a non-toxic disinfectant!